Intapol - Mephedrone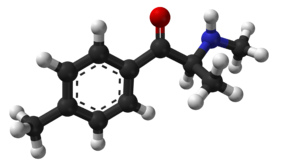 This is a story all about how, a Paulistas life got turned upside down.
One min she's maxing and relaxing in a pais tropical.
Next she's on a tremi-treming tour across the Spanish underground.
Life's hard in the post-apocalyptic/post-covid/pandemonium,
it's underground or it aint happenin at all.
But, with a little help from your friends,
a bio-riddem that doesn't require any sleep,
and a few dark web Internet contacts,
all is possible.
Mephestep (Can Lumes, sin luces mix)
Can Lumes, of course, is where it all begins...
Our protagonist arrives late, but no time is wasted in acclimatizing to the scene in front of her eyes.
With the police at the gate and the neighbor's windows rattlin, inside Can Lumes the lights are low.
Its dark, its dingy, there is a overwhelming smell of unadulterated hedonism.
Tres platos are spinin, and the fourth one is fully loaded with an astounding array of options.
The night is young, the ravers are old, the sound is timeless.
This night seems like it will last forever, altho in reality, it will last 12 days.
Mephetrip (In Da Club mix)
The clubs are shut. Officially.
However, not everyone is taking the covid restrictions as the letter of the law.
In central Barcelona rouge promoters are holding closed doors privees.
Vermut is the fuel.
Its wall to wall bounce.
40m2 of sweat and tears of laughter.
The word may not be spoke aloud but the melody sings the call of the naughty...
Ve Safadinhas, Ve Safadinhas, Ve Safadinhas.
Mephetick (Safadinhas mix)
All good parties must come to an end.
There is no such thing as the end of the night, only the end of the bag.
Its a big bag.
A disjointed melee of mutated munters moves messily through the night, narrowly avoiding controls.
Nothing can stop the naughtiness now.
The call of the naughty could be heard clearly by residents if they only opened their windows onto Poble Sec's otherwise deserted streets.
Onwards, there's totally time to to trip the light fantastic at an after between now and catching the Ave.
Miowmiow (Madrileños Hardetek mix)
Musically speaking, this is where this project begins.
Its clear from the door staff that this is going to be a very silly night.
They've got the bug.
Everybody knows the words to this one.
Our dreadlocked DJ pulls no punches.
The funktion one punches hard into the smoke.
Mephetek (Dirty Rave mix)
No multiday messy mission would be complete without a dirty rave on Mont Juic.
Delirium is setting in.
Spiral influences can still be felt across the EU
Double kicks , and beats on double time.
The sun comes up on the hanging gardens of 8004
Average age of the punters is still 23.
Mepheridium (Poligon Chaos mix)
After a long taxi ride and a fair few missed turns around the Poligon our protagonist arrives
at a two story high warehouse with a rolled steel shutter and a bit of movement around the side door.
The ceilings are high which helps aerate the dancefloor, it needs it.
40 or 50 different types of speaker are piled up in a heap that makes the sound engineer in the posse wince.
Works tho.
The goal is noise, the hall reverb comes free.
Mephebounce (Back to Mine mix)
After the Poligon actions subsides (the sun has risen and fallen a few times) the bar starts to run dry.
It smells of dog shit and no one has had a shower in 7 days.
Back to mine.
At 09:00 neighbors are legally obliged to keep their complaints down.
We are are more interested in a change of kaks and a spliff than breaking the sound barrier.
Lets not call this a chill out tho. Lets be honest.
Even the most monged munter can manage a boogie.
Something other than Lidl Pils is a comfort.
Mephescense (Barcelona Basement mix)
By this stage mum is worried. No contact from our protagonist in a week.
Most of the time mobiles have been off (so the pigs cant track concentrations of ravers).
Night is falling and rumor has it there is one last bash in the basement.
Multi room flouro madness is a pleasant change,
You can stay our of the light for many days but there is a limit to the amount of time you can be in rooms with black floors, walls and ceilings.
Mephescense (Lost in Ibiza mix)
Its a short hop to the white isle and security is acceptably lax at check in.
Dancing is forbidden in this one horse Island but if you are prepared to re-mortgage your house villas can be hired.
By lore, the bpm is 120. That's the way it is and the way it always will be.
DJs arrive with musical remnants of past parties and culture from around the world, pitch it to 120 and bop.
Its tempting to think that Ibeefa is full of beautiful people, however this is not the case.
Old ravers are sun-blushed, clean from regular dips in the pool, and your are taking MDMA.
Soggy bums.
Hierbas.
Sorry mum, no mobile coverage out here in the sticks,
haven't booked a flight back.
direct downloads
All Tracks copyright teknopaul 2022,
downloads permitted for personal use only.
The story, all names, characters, and incidents portrayed in this production are fictitious.
No identification with actual persons (living, deceased or in a catatonic state between life and death), places, buildings, and products is intended or should be inferred.